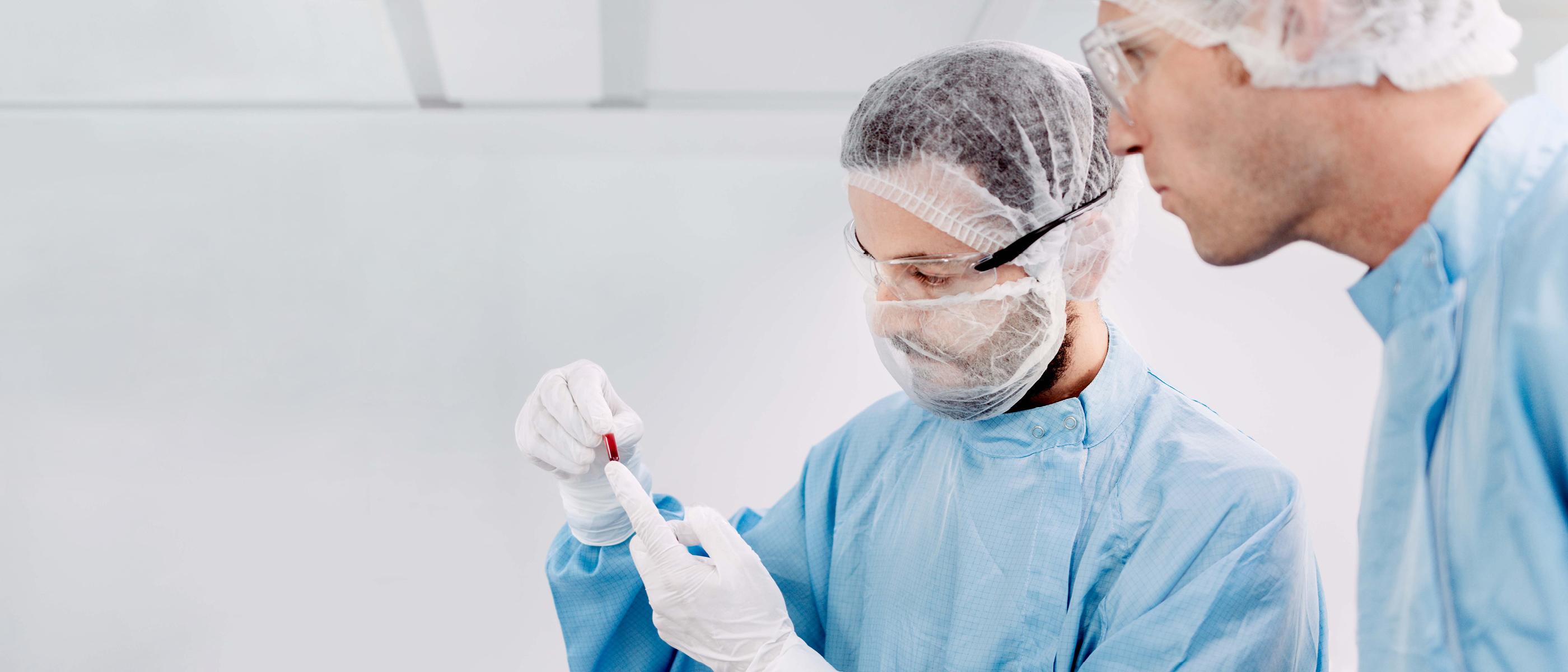 Transforming transfusion diagnostics and beyond
We continually innovate to achieve new heights in diagnostics.
We are a commercial-stage diagnostics company that is fully committed to delivering solutions that reshape the way diagnostics is practiced.
Our fundamental objective is to empower our customers to realize their full potential and improve their business. Together, we are transforming transfusion diagnostics and beyond.
Originally established in Scotland in the 1940s as Alba Bioscience, Quotient's then research and manufacturing subsidiary manufactured blood typing reagents as part of the Scottish National Blood Transfusion Service (SNBTS). In addition to supplying its products throughout the Scottish National Health System, Alba Bioscience expanded its operations and subsequently emerged as an original equipment manufacturer (OEM) supplier to the world's leading transfusion diagnostics companies. In 2007, Alba Bioscience was privatized and became part of what is now known as Quotient.
Building on our strong heritage in transfusion diagnostics, in 2013, we introduced our proprietary multimodality multiplexing microarray technology, MosaiQ™, which represents the world's first fully automated, consolidated testing platform. MosaiQ™ is a game-changing solution that was designed to increase efficiencies, improve clinical practice, deliver significant workflow improvements, and reduce operational costs within laboratories throughout the world. Quotient currently has offices in Switzerland, Scotland, US and the UAE.
Executive Management Committee
Manuel O. Méndez Muñiz, Chief Executive Officer
Manuel O. Méndez Muñiz joined the Quotient Board and was appointed Chief Executive Officer in April 2021.
From 2019 to 2021, Mr. Méndez served as the Senior Vice President and Chief Commercial Officer at Quest Diagnostics Incorporated (NYSE: DGX), a leading global provider of diagnostic information services. From 2014 to 2019, Mr. Méndez held various roles, including Senior Vice President, Global Commercial Operations, Chief Commercial Officer and member of the Executive Committee, at QIAGEN N.V., a worldwide provider of Sample to Insight solutions for molecular testing. Mr. Méndez has also held a variety of senior leadership roles with Abbott Laboratories, Thermo Fisher Scientific Inc., OraSure Technologies, Inc. and bioMerieux, Mr. Méndez sits on the Advisory Boards of the Boston University College of Engineering, Forbes Business Council, and Alumni Society. He is also an executive member of the Latino Corporate Directors Association (LCDA). Mr. Méndez received a Master of Business Administration degree from Northwestern University's Kellogg School of Management and a Bachelor's degree in biomedical engineering from Boston University.
Ali Kiboro, Chief Financial Officer
Ali Kiboro joined Quotient as the company's Chief Financial Officer in November 2021.
Mr. Kiboro brings over 20 years of experience in global finance in healthcare services and manufacturing. Mr. Kiboro joined the Company from Quest Diagnostics where he served as Vice President, Finance supporting the Commercial organization. Over a 12-year career at Quest, Mr. Kiboro assumed finance positions of increasing responsibility supporting Quest's strategy around hospitals, health plans, global markets, oncology and anatomic pathology, professional lab services and clinical trials. Prior to that, Mr. Kiboro served as a financial analyst with General Motors (GM) in 1997. He moved to GM Treasurer's Office in roles in the US and Europe covering capital markets, corporate strategy, capital planning, mergers and acquisitions, pension and healthcare funding, and investor relations.  Ali holds an MBA in Finance from The Wharton School at the University of Pennsylvania and a BS in Finance from Duquesne University.
Christian Albrich, Chief People Officer
Christian Albrich joined Quotient as the company's Chief People Officer in September 2021.
He brings 30 years of HR experience in the healthcare industry, designing effective and business-aligned people strategies, fostering high-performing cultures, and leading organizational development initiatives. Previously, he spent 20 years with Actelion Pharmaceuticals, now a JANSSEN Pharmaceutical company of Johnson & Johnson, where he served as the Senior Vice President and Head of Global Human Resources. Joining Actelion at the start-up phase, he transformed the HR function to support the rapid growth of the company. Prior to joining Actelion, Christian was Human Resources Director at Serono Pharmaceuticals in France and Belgium.
Mohammad El Khoury, Chief Commercial Officer
Mohammad El Khoury joined Quotient as the company's Chief Commercial Officer in October 2021.
He brings 30 years of experience in driving commercial strategies for major diagnostic portfolios some of which included, infectious disease, transfusion, digital PCR, and COVID-19 testing solutions. Mr. El Khoury joins the Company from QIAGEN (NYSE:QGEN), where he served as President, Head of Global Sales of Molecular Diagnostics leading a global team of over 600 people. He led the expansion strategies across different geographies. Prior to that, he served as Vice President, Commercial Performance at bioMérieux, leading a cross-functional international team. While there, he secured top-line profitability worldwide by driving regional go-to-market strategies and execution plans. Mr. El Khoury also brings international experience in leadership roles at Roche Diagnostics and GE Healthcare.
Dr. Christine Ginocchio, Chief Scientific & Medical Officer
Dr. Christine Ginocchio joined Quotient as the company's Chief Scientific & Medical Officer in October 2021.
She brings 40 years of experience clinical diagnostics, laboratory management, and medical education. Dr. Ginocchio joins the Company from bioMérieux/BioFire where she held the role of Senior Vice President, Global Medical Affairs. In this capacity she directed the BioFire post-market study program, BioFire medical education and training, and provided key medical insight for new product development. Prior to joining bioMérieux/BioFire, Dr. Ginocchio directed over 150 laboratory professionals in a core facility that provided state-of-the-art diagnostic testing and research opportunities for 11 hospitals, including 3 academic centers. She was responsible for all areas of infectious disease diagnostics, including microbiology, virology, molecular diagnostics, immunology/serology, hepatitis and HIV testing services. With over 115 peer reviewed publications, Dr. Ginocchio has been a speaker at more than 250 national and international conferences and is considered an international expert in molecular diagnostics and clinical virology. She attained the rank of Professor of Medicine, Zucker School of Medicine at Hofstra/Northwell Health, NY. Dr. Ginocchio remains active in numerous professional societies, and she is a voting member of the President's Advisory Council for Combating Antibiotic Resistant Bacteria (PACCARB).
Dr. Michael Hausmann, Chief Technology Officer
Dr. Michael Hausmann joined Quotient in August 2021 to serve as the company's Chief Technology Officer and to lead our research, product development and program management office.
Passionate about creating value through internal and external innovation and customer-centric design and development, Michael brings about 25 years of in vitro diagnostics industry experience to the Company. Prior to joining Quotient, he led Abbott Diagnostics' R&D center in Germany, global R&D for BioMérieux's immunoassay business and, most recently, global R&D for Thermo Fisher Scientific's BRAHMS biomarker business unit and Clinical Diagnostics Division. At these firms, he oversaw portfolio and program management offices, biomarker research and technology innovation as well as assay and system development programs and enabled teams to deliver numerous new product introductions to the Point-of-Care, clinical laboratory and blood transfusion markets and to accelerate growth of industry leading solutions such as Architect, Prism, Vidas and BRAHMS Procalcitonin. Michael holds a Ph.D. in Biology from the Max-Planck-Institute of Immunobiology and a MSc degree in Chemistry from Albert-Ludwigs-University in Freiburg, Germany and is an alumnus from the General Management Program of CEDEP, Fontainebleau, France. 
Esteban Uriarte, Chief Manufacturing Operations Officer
Esteban Uriarte joined Quotient as the company's Chief Manufacturing Operations Officer in February 2022.
He brings over 30 years of experience in leading high-growth teams in manufacturing and production operations management in the medical devices and pharmaceutical industries. He joins the Company from Ferring Pharmaceuticals where he served as Senior Manufacturing Director responsible for the headquarters site based in Switzerland and the LatAm region. Prior to joining Ferring Pharmaceuticals, he was the Manufacturing Director, Instruments (DACH) at Depuy Synthes, a Johnson & Johnson Company. While there he led 800 employees at five factories and was responsible for defining the global manufacturing strategic initiatives in support of footprint optimization and competitiveness improvement.  He has held numerous leadership positions at companies such as Vifor Pharma, S.A., Novartis, and Medtronic. Esteban holds an MBA in Finance from Inter-American University Metropolitan Campus Puerto Rico, and a BS in Electrical Engineering from the Georgia Institute of Technology.
Steven Zuiderwijk, Chief Strategy & Business Development Officer
Steven Zuiderwijk joined Quotient as the company's Chief Strategy & Business Development Officer in July 2022.
Steven has over 15 years of industry experience in strategy and business development as well as deal and partnership execution. Prior to joining Quotient, Steven served as vice president at Philips, leading global strategy and business development and execution in the Precision Diagnosis businesses. Prior to that, Steven led teams across Europe and the Middle East at the Boston Consulting Group (BCG) to develop corporate and commercial strategies for leading financial institutions and executed several post-merger integrations and turnarounds. He holds a Master of Science degree in Mechanical Engineering from the University of Delft, The Netherlands, and a Master of Business Administration from INSEAD, Singapore.
Michael Campbell, Head of Regulatory Affairs & Quality
Michael Campbell joined Quotient as the company's Head of Regulatory Affairs & Quality in February 2019. 
He has over 25 years of experience in quality and regulatory roles in medical device and in vitro diagnostics manufacturing. Prior to joining Quotient, Mr. Campbell worked at Occlutech Group, Maquet Cardiopulmonary, Beckman Coulter and Olympus in various leadership positions, providing leadership during development projects and external evaluations, regulatory agency interactions and authorizations and market entry/commercialization activities for products including blood grouping analyzers and reagents. Michael holds a Bachelor of Science in Biology & Chemistry from Berry College, Georgia.
Viviane Montarnal, Head of Legal Affairs & Compliance
Viviane Montarnal joined Quotient as the company's Head of Legal Affairs & Compliance in April 2020.
Viviane has over 25 years of experience as in-house counsel in the medical device and pharmaceutical sectors. Previously, she served as Vice President, Associate General Counsel for Haemonetics, which provides blood and plasma collection devices and services. Ms. Montarnal also held senior in-house legal positions at Integra LifeSciences and IPSEN, companies active in the medical device and pharmaceutical industries. Viviane holds a Master in Pharmaceutical Law from Orsay University (France), a Master in International Commercial Law  from Nanterre University (France), a degree in Private Law (specialized in International Commercial Law) from University Jean-Monnet Paris XI, and is a graduate from the ISIT Paris interpretation and translation institute in English and Spanish.
Careers
Quotient currently employs more than 400 expert professionals who are all working toward the same goal: To transform transfusion diagnostics and beyond. Joining Quotient represents a valuable opportunity to become part of a groundbreaking team that is set to re-shape the future and potential of diagnostics.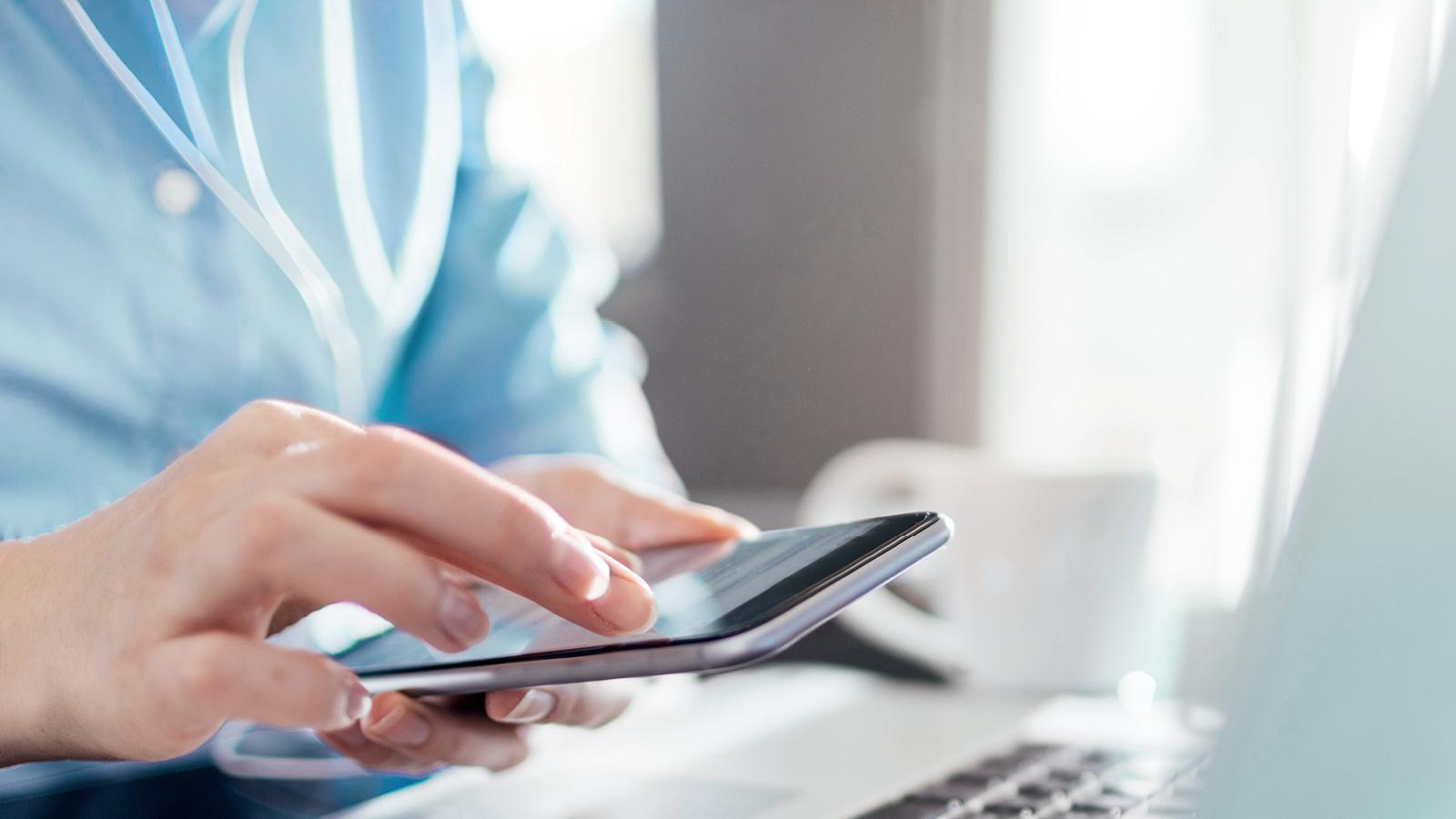 Media
Read Quotient's recent press releases, download our media kit, and discover the latest news about our industry and products.
Gender Pay Report
The gender pay gap shows the difference between the average earnings of men and women at Quotient.